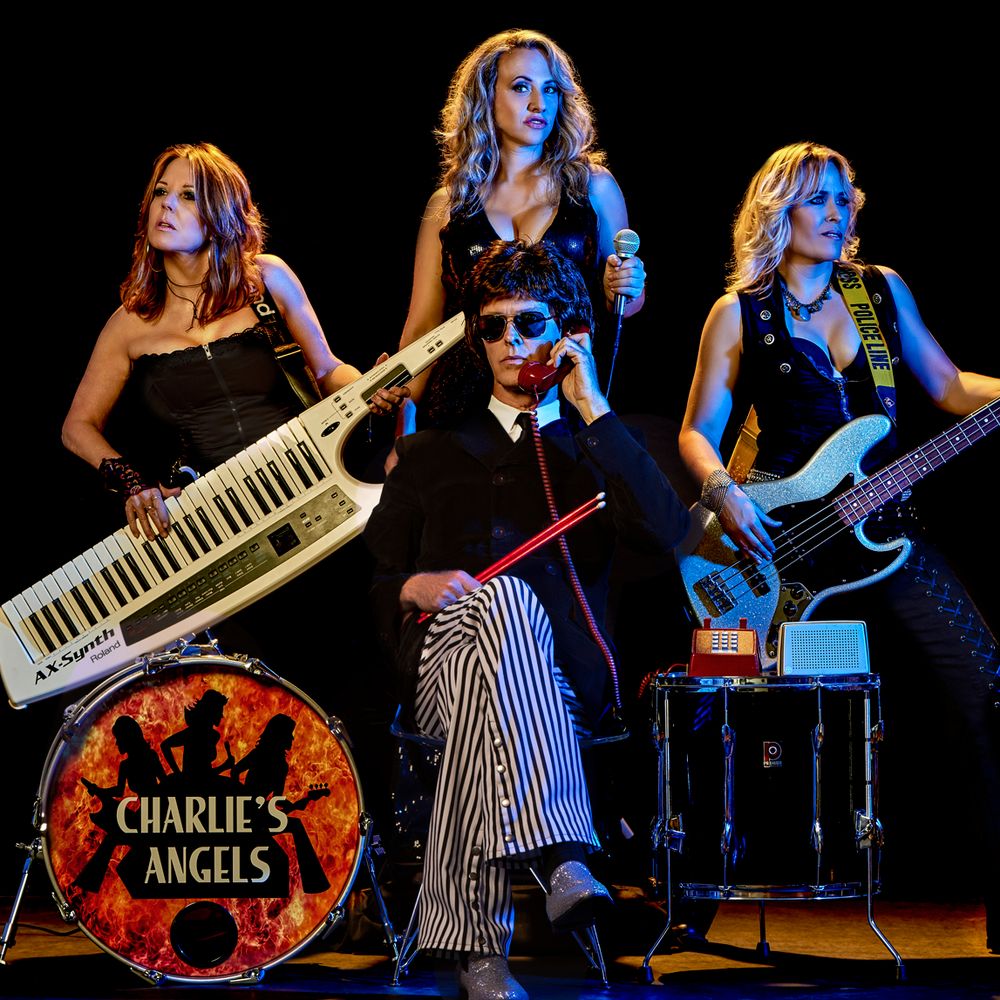 ABOUT THE BAND
Three groovy girl detectives, one dashing man of mystery, and..... bosley.
Three gorgeous girl detectives (ahem, musicians) are on a mission from the 70s to ROCK you!  Introducing Charlie's Angels: The Band, a loving homage to the era - and the classic TV show - that you know and love.  With vintage props from the television show, glamorous period costumes, and on-stage banter, this fun and funky show will delight - and never bore - you!
The band's repertoire features classic, dance-worthy hits such as "On the Radio," "We Are Family," "Carry On My Wayward Son," "Magic Man," "Jungle Boogie," "Fox on the Run," and other uptempo tunes of the golden 70s and early 80s.  
BAND BIO
Charlie's Angels: The Band features an impressive A-list of world-class musicians and veteran performers who, collectively, have toured the world and performed for many thousands: Angels Stacey Anne (lead vocals and rhythm guitar), Jennifer Paro (lead guitar and vocals), and Andrea Zermeno (bass guitar and vocals); Rolly DeVore as "Charlie" on drums; Julie Dolan on keys; and James Alexander as Bosley (multi-instrumentalist).
Rolly performs in various other high-caliber tribute acts, including Kenny Metcalf as Elton, The Who Generation, Cheap Tricked, and PRISS (the female fronted KISS tribute).  Jennifer's various bands (including PRISS and Cheap Tricked along with Rolly) have performed on the same bill with KISS, Paul Rodgers, Foghat, Jimmy Van Zant, Smashmouth, Frankie Goes to Hollywood, The Village People, and Kid Rock, to name a few. Lead singer Stacey Anne recently starred as "Madonna" in So Madonna (a tribute to the Queen of Pop's 80s heyday), and also fronts Country Nation, Southern California's top tribute to modern and classic country music.  Bass player Andrea is a veteran performer who also plays bass in ThundHERstruck (all-girl AC/DC tribute) and PRISS (along with Jennifer and Rolly). Keyboardist Julie Dolan (as "Bosley") is known as the voice of Princess Leia in several Star Wars properties, and you might also recognize her from the VH1 Classic Rock series Rock & Roll Fantasy Camp. And multi-instrumentalist James Alexander, hailing from Tyler, Texas, is also a tribute band veteran who's paid homage to bands from Heart and Journey, to Poison and Bon Jovi. 
ABOUT THE MUSICIANS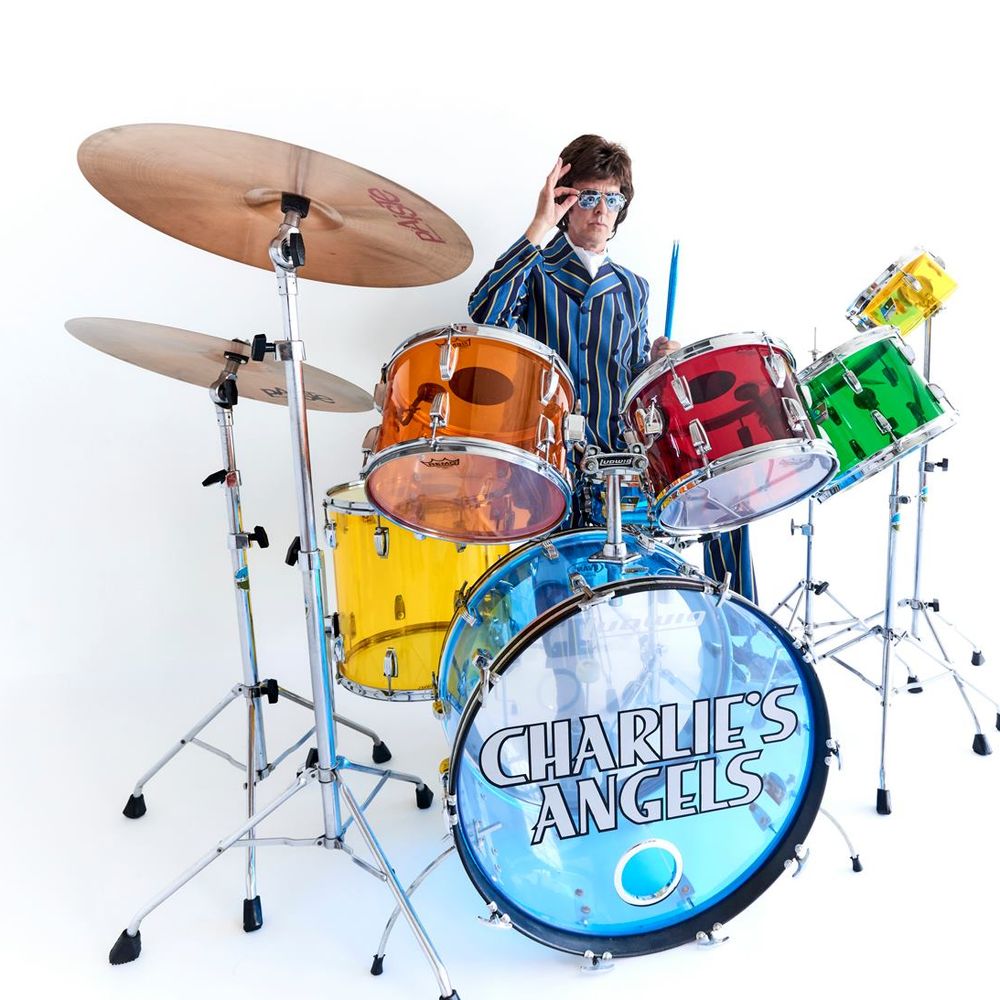 rolly devore
DRUMMER, LEAD AND BACKGROUND VOCALS
ROLLY DEVORE is a multi-instrumentalist who's been playing drums professionally since the age of 14. During the 1980's he was performing shows across the country playing bass guitar, doing studio work as a drummer in Los Angeles, and even made a cameo appearance in the Tom Hank's movie BACHELOR PARTY. During the 1990's he formed Orange County's critically acclaimed Rock/Pop band UNDER THE STARRY SKY, where he handled the lead vocal and guitar duties. He's also performed and played with members of The Who, KISS, Guns & Roses, The GoGo's, The Alice Cooper Band, Heart, Black Sabbath, and a host of others. NO DOUBT's Tom Dumont has referred to him as "The Ultimate Musician." 
Rolly is a tribute band veteran. In addition to starring as "Charlie" in Charlie's Angels, Rolly is currently handling drumming duties in "Kenny Metcalf as Elton," "The Who Generation," and "Priss," and fronts and plays guitar in "Cheap Tricked."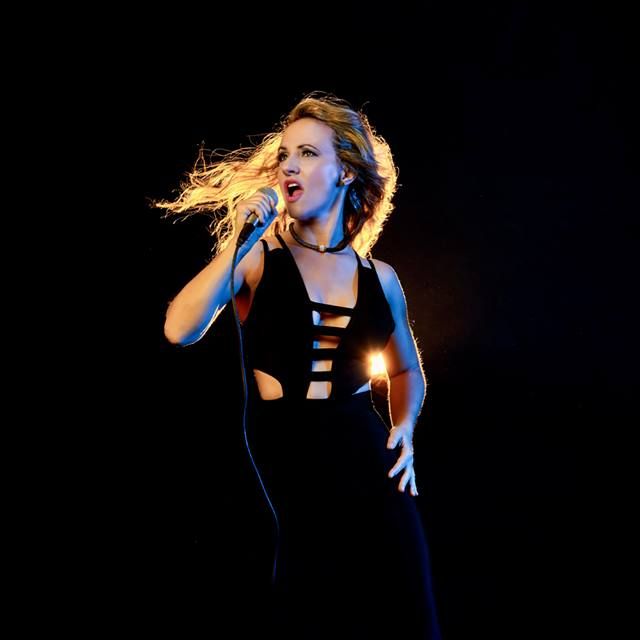 Stacey Anne
LEAD VOCALS, RHYTHM GUITAR, PERCUSSION
World-class frontwoman and LA native STACEY ANNE grew up on a steady diet of 70's and early 80's rock and pop, and is thrilled to pay homage to the era as Charlie's Angels' lead singer. 
In addition to fronting Charlie's Angels, Stacey Anne is the lead singer of Country Nation, a popular tribute to classic and modern country music. She also starred recently as "Madonna" in So Madonna (a tribute to the Queen of Pop's 80s heyday), headlining at major venues across the country.  Other favorite appearances include a run at North Hollywood's historic El Portal Theatre in A Night at the Catskills, and a guest stint with The Flux Capacitors at the NOVO Theater / LA Live (headlining the official Comi-Con LA after party). Stacey Anne is also featured in the award-winning documentary Rock Camp: The Movie, produced by Academy Award winner Doug Blush (of "20 Feet from Stardom"), in which she performed with noted bass player Tony Franklin (of The Firm, Whitesnake, and Kenny Wayne Shepherd Band).  
More info about Stacey Anne: http://www.staceyannemusic.com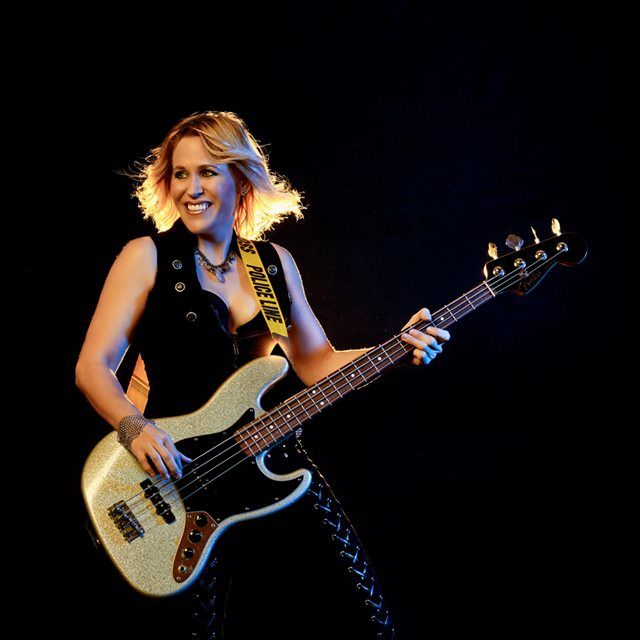 JENNIFER PARO
LEAD GUITAR and BACKING VOCALS
JENNIFER PARO is an accomplished musician whose talent has taken her literally around the world. She has performed for the U.S. Armed Forces in Japan and the Middle East, toured South America, and all over the U.S., including Hawaii. Her other bands have performed on the same bill with KISS, Paul Rodgers, Foghat, Jimmy Van Zant, Smashmouth, Frankie Goes to Hollywood, The Village People, 38 Special, Jodi Watley, Cheap Trick, and Kid Rock, to name a few. 
You may have seen Jennifer on the GENE SIMMONS FAMILY JEWELS or STORAGE WARS television shows, playing "Lace Frehley" (the female version of KISS guitarist Ace Frehley) in the female KISS Tribute band, PRISS. KISS members Gene Simmons and Paul Stanley personally picked Jennifer and her band to appear twice on their "KISS KRUISE," as did KID ROCK for his "Chillin' The Most" cruise. 
Recently, Jennifer has been playing "Chick Nielsen" (the female version of Cheap Trick guitarist Rick Nielsen) in the tribute band CHEAP TRICKED, and the group has also been playing all over the U.S. Cheap Trick guitarist Rick Nielsen has repeatedly "liked" her photos on Instagram!
ANDREA ZERMENO
BASS GUITAR AND BACKING VOCALS
ANDREA ZERMENO was born in Los Angeles, and was exposed to music at a very early age; her family always had something tasty on the turntable. She studied under the guidance of legendary session bassist Carol Kaye.
When Andrea is not holding down the low end as a Charlie's Angel, she also plays in Thundherstruck The Ultimate All Girl AC/DC Tribute, and PRISS the Female tribute to KISS. Andrea has toured the US, South America, and Europe as well as performed for US Armed Forces in the Middle East, Central Asia, Germany and Japan. Her bands have opened up for such acts as Alice Cooper, Toto, Grand Funk Railroad, Styx, John Fogerty, etc. Andrea endorses ESP Basses, Aguilar Amplification and EV Microphones.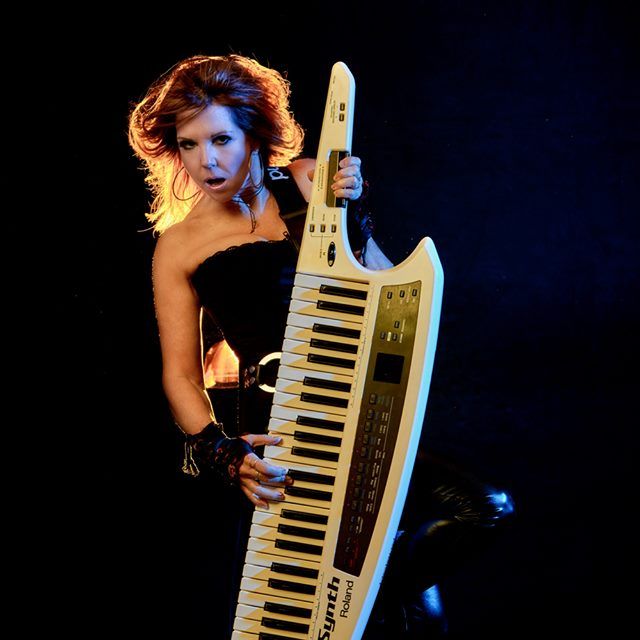 Julie Dolan
KEYBOARDIST AND BACKING VOCALS
Julie Dolan, a native San Fernando "Valley girl," began dancing, acting, and piano lessons at the age of 9.  Since that time, she has performed in a musician in over 30 cover and tribute bands, creating those familiar classic rock sounds from her youth. 
As an actor, Julie has had recurring roles on WB TV shows The Gilmore Girls and Without a Trace. She has also danced in Universal Studios theme park shows, which lead to TV and film dance roles in costume.  Julie also spent time as a magician's assistant and dancer, performing in maximum-security prisons throughout the US, and is very proud to have toured US military bases around the world while performing for our troops. 
As a voice actress, Julie has worked in commercials, animation, and video games, and is proud to be the voice of "Princess Leia" for several Disney projects.  You might also recognize her from the VH1 Classic Rock series "Rock & Roll Fantasy Camp" (season 1). 
More info about Julie: http://www.juliedolan.com and http://www.juliedolanvo.com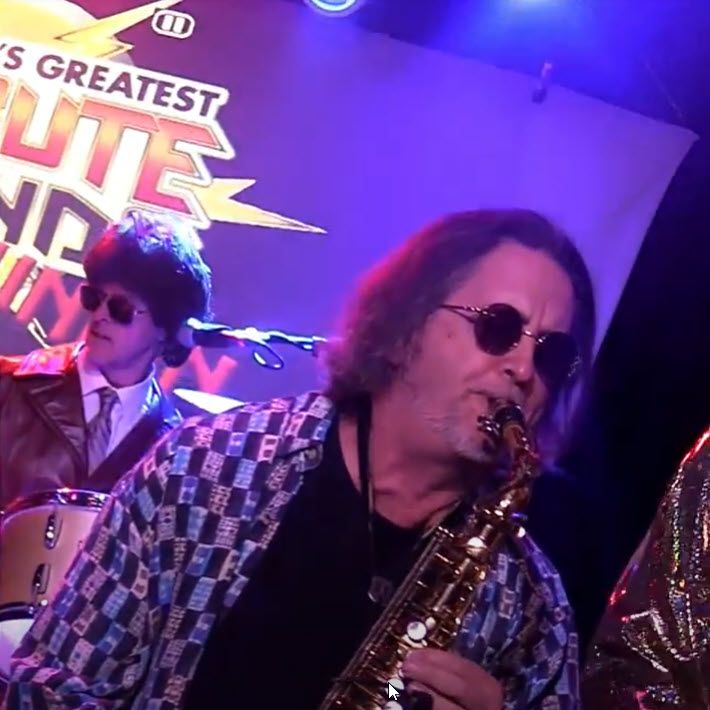 Jeff Dellisanti
SAXOPHONE AND MULTI-INSTRUMENTALIST
JEFF DELLISANTI was born and raised in Phoenix into a musical family where everyone played some instrument, from trumpet to accordion. Although Jeff was spared the accordion, he ended up taking up the saxophone, mostly because his family already had one. Luckily for Jeff, it turned out to be a good fit!
Fast forward through years of private lessons and band camps to completing his studies with a Bachelor of Music degree from Cal State Northridge with a performance emphasis on sax and bassoon. After receiving his diploma, Jeff's real education began in earnest as he began performing in a wide variety of venues, from cruise ships and Vegas showrooms and musical theater, to touring in swing and rock bands. And now, Jeff is thrilled to be "saxing up" Charlie's Angels!
Jeff has performed or recorded with many greats, including (to name a few): Ricki Lee Jones, Lyle Lovett, Skrillex, Shana Morrison, Bob Malone and the Young Dubliners.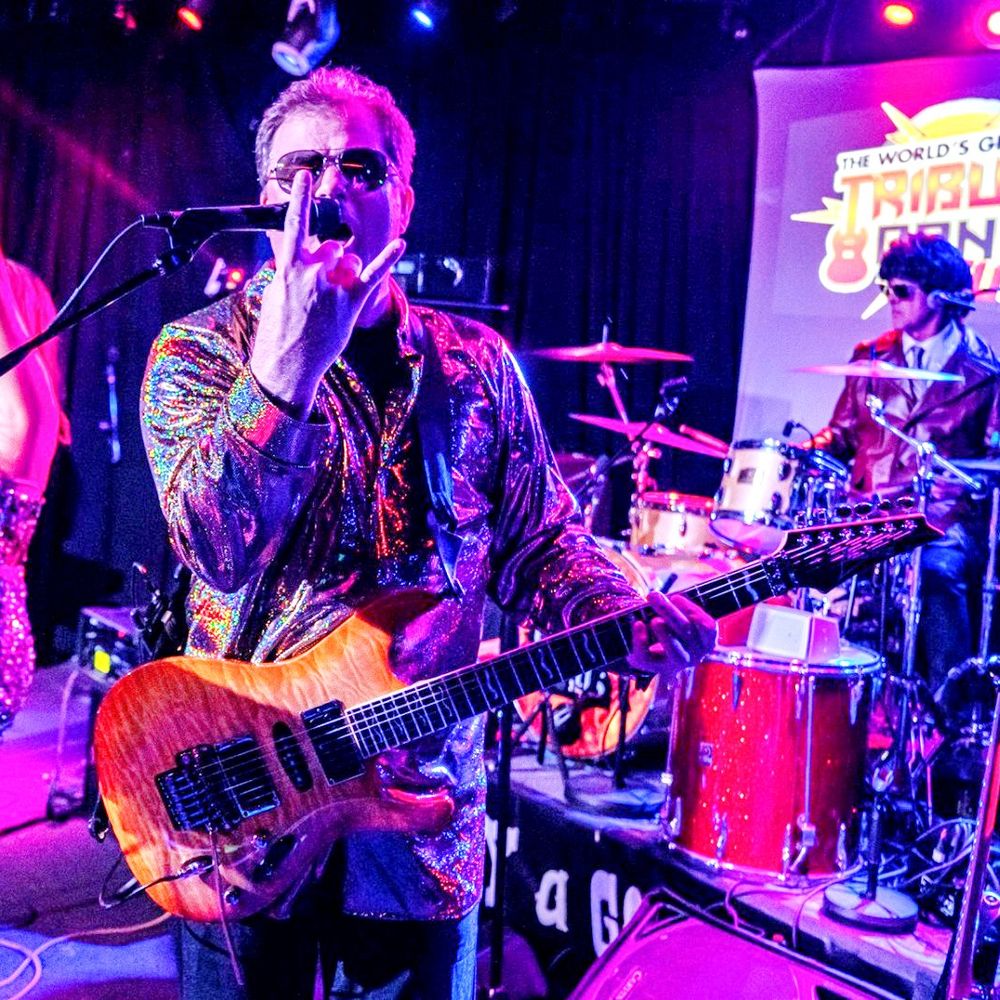 james alexander
MULTI-INSTRUMENTALIST
Born into a musical family in Tyler, Texas, it was a foregone conclusion that multi-instrumentalist JAMES ALEXANDER would pick up his first instrument at the precociously early age of 6. He got his first chance when a friend of his dad's - who had lost an arm in an industrial accident - gifted James his first instrument: A twelve-string guitar that James strung with only six. By 8 years old, James was already playing guitar in church; and by 6th grade, James had moved on to sax, trumpet, baritone horn, and - with the encouragement of a music teacher - piano.  
After moving to Los Angeles during high school, James initially dabbled in playing original music until the rise of grunge music prompted James to move on to cover bands (including "80s Rewind," now known as the "Pac Men"). He later put his skills as a multi-instrumentalist to good use in a long list of tribute projects, including Heart tribute "Dog N' Butterfly," Bon Jovi tribute "Wanted," two Journey tributes, Poison tribute "Pick Your Poison," and most recently, Pat Benatar tribute "Best Shot," Eagles tribute "Desperado," and "Charlie's Angels: The Band" (where he plays Bosley). In addition to his various tribute projects, James performs as a one-man band all over Southern California, and has been featured twice in Inland Empire Magazine.
More info about James: http://reverbnation.com/jamesalexanderombs