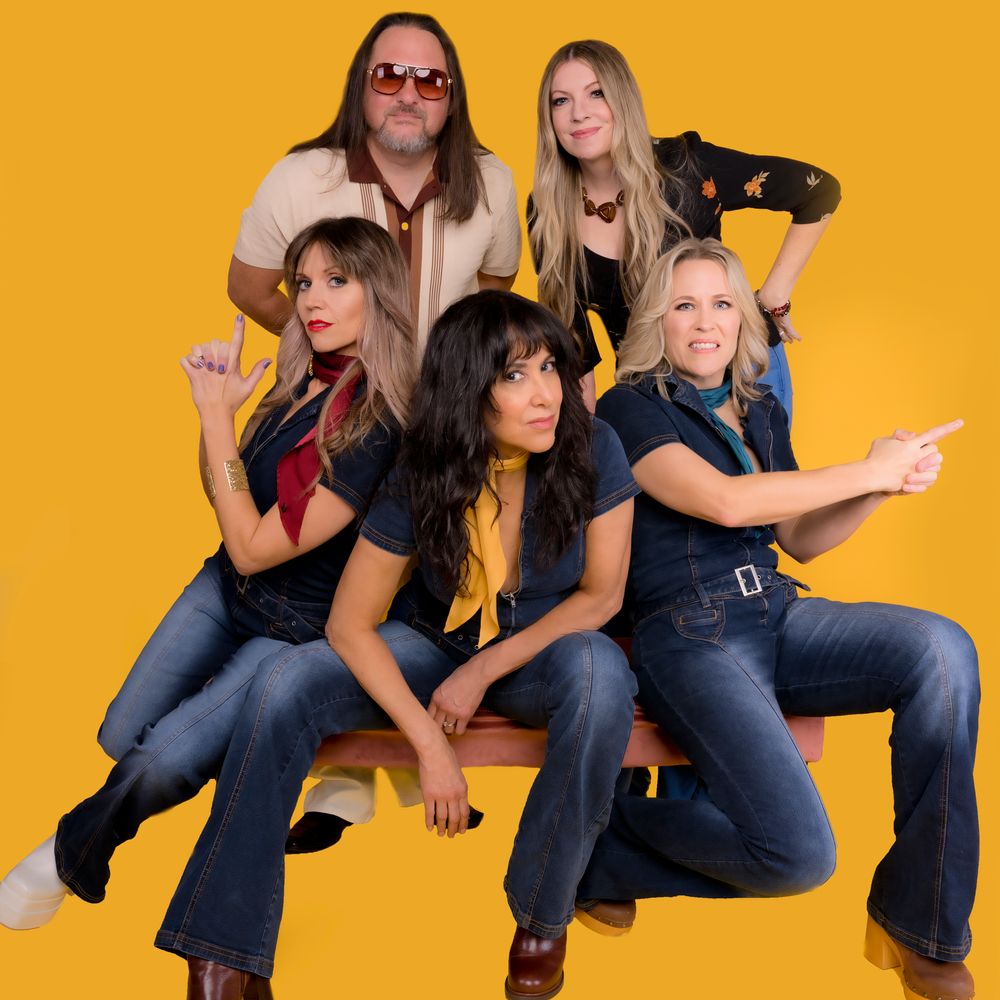 CHARLIE'S ANGELS: The band
The perfect slice of groovy, girl-powered nostalgia for your venue or event
Three gorgeous girl detectives (ahem, musicians) are on a mission from the 70s to ROCK you!  Introducing Charlie's Angels: The Band, a loving homage to the era - and the classic TV show - that you know and love.  With vintage props from the television show, glamorous period costumes, and on-stage banter, this fun and funky show will delight - and never bore - you!
The band's repertoire features classic, dance-worthy hits such as "Carry On My Wayward Son," "Magic Man," "Jungle Boogie," "Fox on the Run," "On the Radio," and other uptempo tunes of the golden 70s and early 80s.  
Charlie's Angels: The Band features an impressive A-list of world-class musicians and veteran performers who, collectively, have toured the world and performed for many thousands: Angels Julie Jo Hughes (lead vocals), Jennifer Paro (lead guitar), and Andrea Zermeno (bass guitar); Rolly DeVore as "Charlie" on drums; and Tiffany Schirz as "Bosley" on keys.
For full musician bios, visit our About page. 
testimonials
"

Not only do they sing, play and perform with a level of excellence that you rarely find these days, but the outfits alone were worth the price of admission!" - David Brighton
— Space Oddity - David Brighton's Tribute to David Bowie
"

If you're looking for a good time, look no further than Charlie's Angels: The Band! They will have your booty shaking the entire set, and their sexy outfits shout rock n' roll. A must see!" - Katie Daryl
— Host and Producer, AXS-TV
"

The crowd loved them. They were an absolute pleasure to work with, from booking to show performance. I look forward to working with them again soon!" - Rodney Elliott
— Silver Tiger Productions
LIVE SHOTS